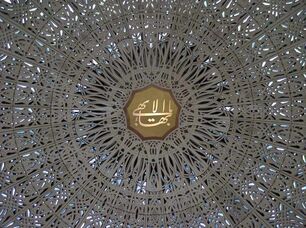 Bishling an artificial international auxiliary language. This is one of the languages ​​naturalistic. Bishling combines the vocabulary typical of the Romance languages ​​with a simple, regular grammar, which allows you to understand it by millions of people, especially the use of languages ​​such as Spanish, Italian and Romanian, but the rest of the Latin, and to a lesser extent in English. constructed international auxiliary language.[1]
The Bishling alphabet is based on the Latin script , using a one-sound-one-letter principle.

ch like English "tʃ",

sh like English "ʃ"

gh/jh like English "ʐ"

lh like English "w"

ny like English "ɲ"

qu like English "ʃ"

y like English "y"

z like English "ts"
The 30-letter alphabet is:
a b c ch d e f g gh h i j jh k l lh m n ny o q p r s sh t u v y z
This language is used for reconciliation and mutual understanding of the Slavic and Romance languages.
Origin of Bishling:
Slavic languages ​​- 27%,
Romance languages ​​- 70.7%
the rest is 2% of the Celtic languages
Altaic languages ​​and other 0.3%

Below are listed some useful Bishling words and phrases along with IPA transcriptions:
IPA transcriptions:
Bishling Dictionary
Edit
Category: Bishling Indo-European languages